Passenger information system is an electronic information system which provides real-time passenger information. It may include both predictions about arrival and departure times, as well as information about the nature and causes of disruptions.
Starting from 2003 our company developing wide set of solutions based on our own passenger information system. This system represents a core for any target solution and called SIDIS (SIDIS Siemens Dynamic Information System). As it illustrated below, SIDIS has the following modular architecture.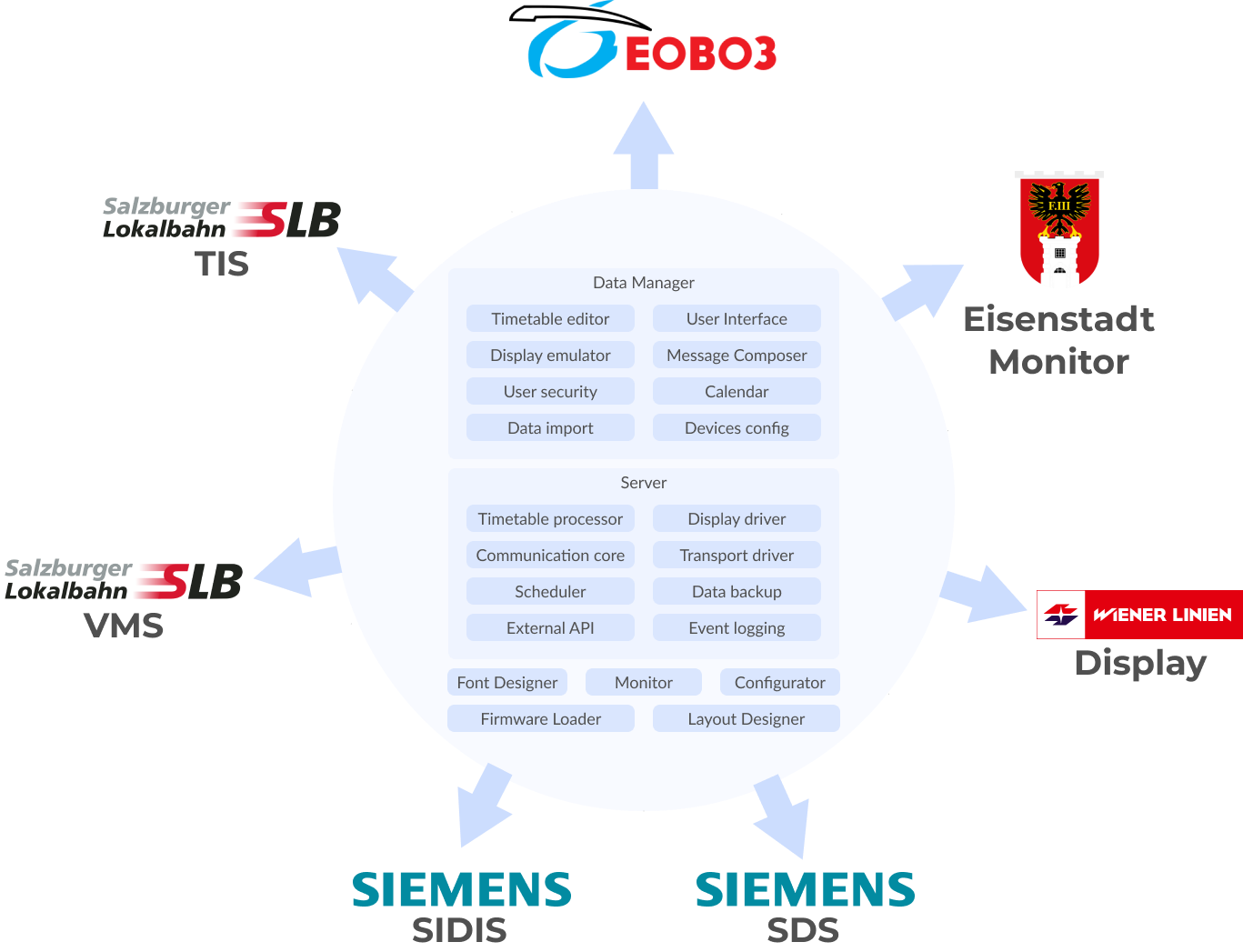 The SIDIS solution consists of the following software modules:
Data Manager – provides timetable manager and basic data control
Server – implements the core of the system
Monitor – intended for remote system monitoring and control
Configurator – provides system configuration
Display Font Designer – manages Display characters and custom symbols
Display Layout Designer – allows to create various timetable layouts
Display Firmware Loader – system utility for remote Display service functions
The SIDIS solution is implemented using modern development technologies from Microsoft and provides optimal system performance as well as friendly user interface.
Modular software architecture and powerful system design allows to easily customize the target solution for particular customer needs.