The VICOS® OC (Vehicle and Infrastructure Control and Operating System / Operation Management System Commuter / Subway) family is used in suburban, underground and main-line services as well as industrial railways. Using networked computers and automated functions, VICOS OC 100 ensures efficient rail operation: from automatic monitoring and control of the interlockings through automatic train tracking to automatic route setting. The system design is based on the latest ergonomic concepts and state-of-the-art technology and can be efficiently configured to meet customer requirements.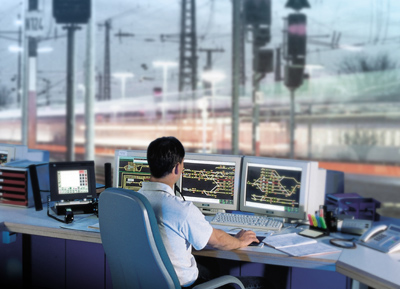 The Vicos® OC system offers train tracking and optimized routing functionality, train sheet functions, movement authority functionality, web-based trackline views and playback. All components in the control system are duplicated. The system features contingency capabilities to permit the instantaneous business resumption of dispatching at alternate sites, if necessary.
In cooperation with Siemens AG, our company has implemented some solutions based on VICOS OC 100 software. These solutions were done for Wiener Linien and Salzburger Lokalbahn customers.
VICOS solution for Vienna metro: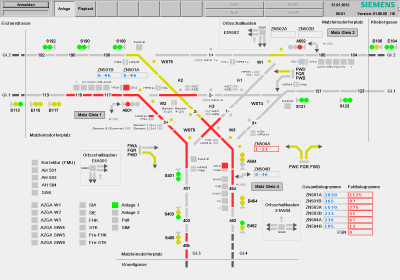 VICOS solution for Salzburger Lokalbahn: